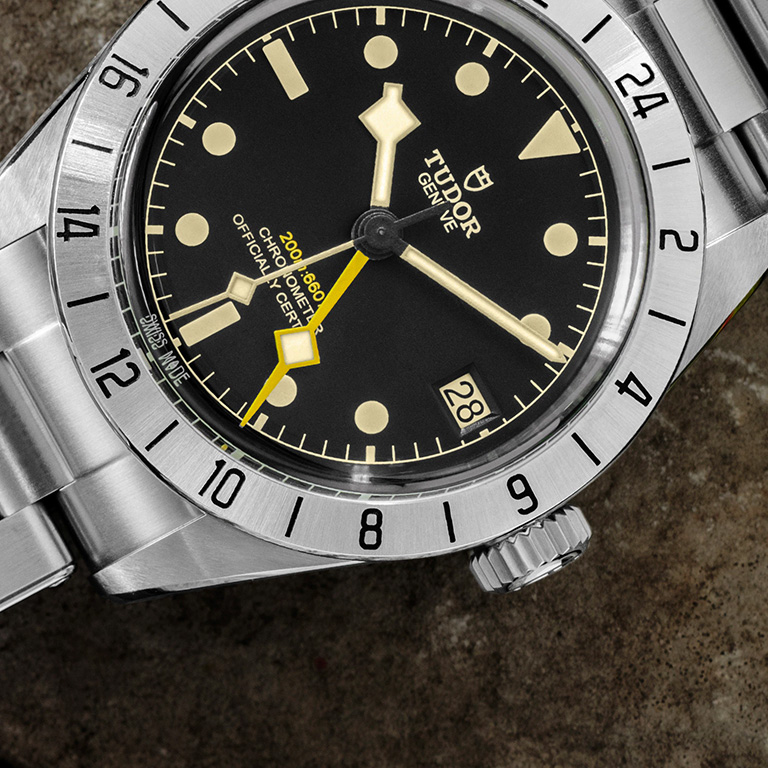 INSIDE TUDOR
THE BRAND IS BORN
In February 1926, the house of "Veuve de Philippe Hüther", a watch merchant and producer, enlisted the trademark "The TUDOR" created in Geneva for Rolex originator Hans Wilsdorf. Afterward, in 1936, the house exchanged the brand to Wilsdorf. After World War II, Hans Wilsdorf knew that the time had come to grow and create a unique brand identity. On March 6, 1946, he made "Montres TUDOR S.A.", specializing in models for both men and ladies. Rolex would ensure the specialized, tasteful and utilitarian characteristics, alongside the dissemination and after-sales benefit.
BLACK BAY PRO
TUDOR presents a new technical model with a whole new aesthetic. Named Black Bay Pro, it has a 39-millimetre diameter, a fixed steel bezel and a Manufacture Calibre with built-in GMT function.
TUDOR'S BRAND
AMBASSADORS
FABIAN CANCELLARA
TUDOR and Swiss cycling legend Fabian Cancellara are joining forces to summit the top level of international cycling with a new team. Fabian Cancellara is a renowned cyclist hailing from the Canton of Bern, Switzerland, who has two Olympic medals, four World Titles, seven Monument Classic wins, and more to his name. TUDOR and Cancellara envision a team motivated by pushing themselves to be better every single day, facing their fears, and daring to go beyond perceived limits. Guided by Cancellara, The TUDOR Pro Cycling Team will develop a roster of skilled cyclists who embody these ideals, shared values, and team spirit, going well beyond the current field of known competitors.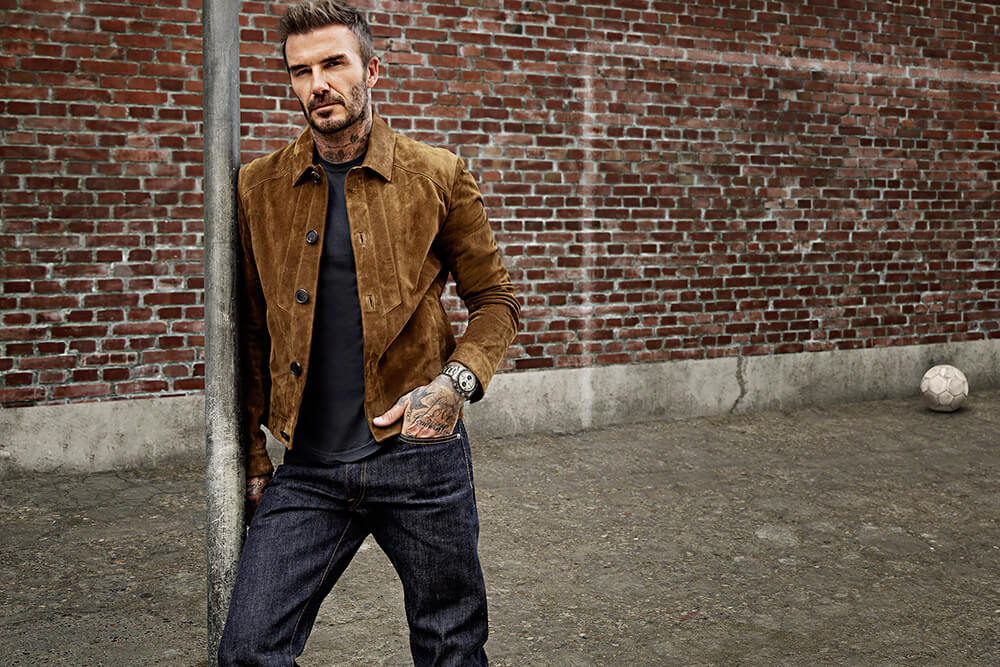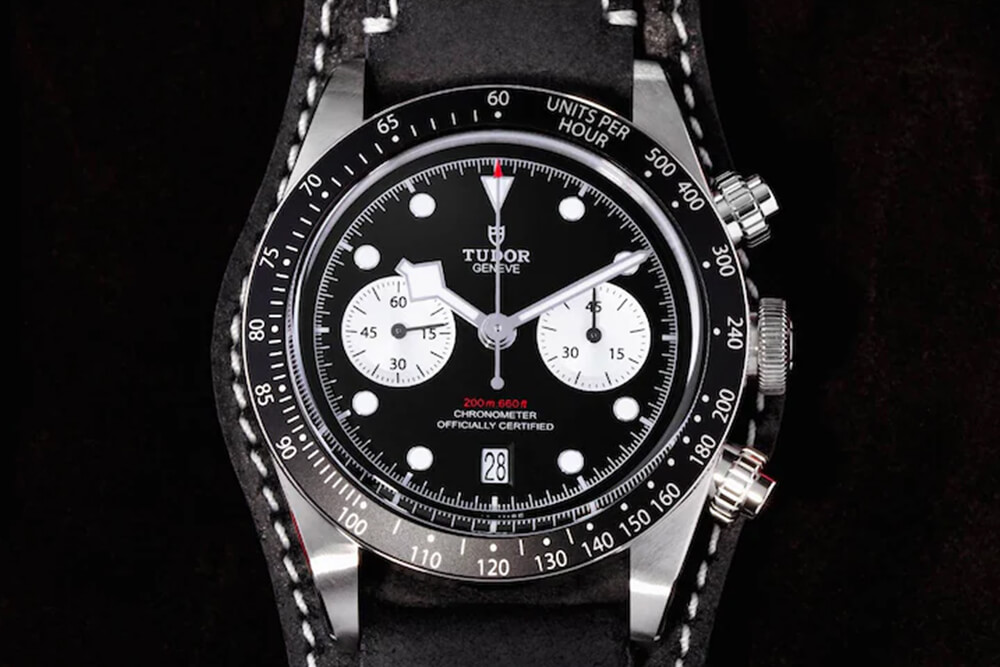 BEAUDEN BARRET
To exemplify Jay Chou's daring and innovative spirit, TUDOR released a short film in which he daringly drives a sports car on an historical oval racetrack in Montlhéry, France, eventually drifting through time. Inspired by the magical worlds Jay Chou is known to create with his art and by epic '80s cinematic tales of time travelling, the film ignites the conversation on how iconic images of the past impact today's creativity in watchmaking, music and other art forms. Chou's most devoted fans will also recognize an homage to one of his earlier movies, where he portrayed a car enthusiast.
Tudor history
hans wilsdorf's intuition
"For some years now, I have been considering the idea of making a watch that our agents could sell at a more modest price than our Rolex watches, and yet one that would attain the standard of dependability for which Rolex is famous. I decided to form a separate company, with the object of making and marketing this new watch. It is called the TUDOR watch company."
- H. Wilsdorf
PARTNERSHIP
TUDOR X ALAÏA
TUDOR announces a major new partnership with Alaïa - a visionary concept revolving around action sports. This bold and enduring collaboration, which includes the Alaïa Bay, Alaïa Lodge, Alaïa Chalet and Alaïa Wake Surf, follows in the footsteps of other partnerships for which the watch brand is known. A perfect fit for TUDOR's signature, #BornToDare, and a bold project that links perfectly with a bold watchmaking brand. These shared values are brought to life in various settings, with the TUDOR brand visible not only in the project's common spaces, but also on the coaches' outfits at Alaïa Bay, for example.
Watchmaking
THE CONVENTIONAL ART OF HAND CRAFTSMANSHIP
A TUDOR watch takes you in a universe of precision and detail. It is alive and pulsates. The advanced mechanics in all components are tenaciously tried to the littlest detail… to the point of fixation. Look at the development. Esthetics and performance fit for the foremost requesting of items, planned for perseverance as much as joy. Satisfying to the eye and exhilarating to the mind, this accuracy component will withstand the rigors of time. Quality materials, solidness and the quality of design make each observe an unique object.
ABOUT US
For almost 40 years, our family-owned business has continued to provide the finest collections of timepieces and jewellery from our showroom. We cherish the relationships we have built in this time, and it is our honour to display gorgeous models of TUDOR watches in our store. Our dedication to our community compels us to only serve the best service and luxury items to the fashion-forward area of Etobicoke, Toronto. No matter if you are looking for your next timepiece to add to your collection or a gorgeous engagement ring to begin a new chapter in your relationship, our team is ready to find the item that is right for you.