REDESIGN AND REPURPOSE YOUR HEIRLOOM JEWELLERY
May 24th, 2021
Do you have inherited or vintage pieces that are just not your style? If you have heirloom jewellery hidden away in dresser drawers, bank vaults, and jewelry boxes, it's time to give them an update. With jewellery redesigning, you have the ability to use the stones, preserving the person's memory, but redesign the piece into exactly what you want.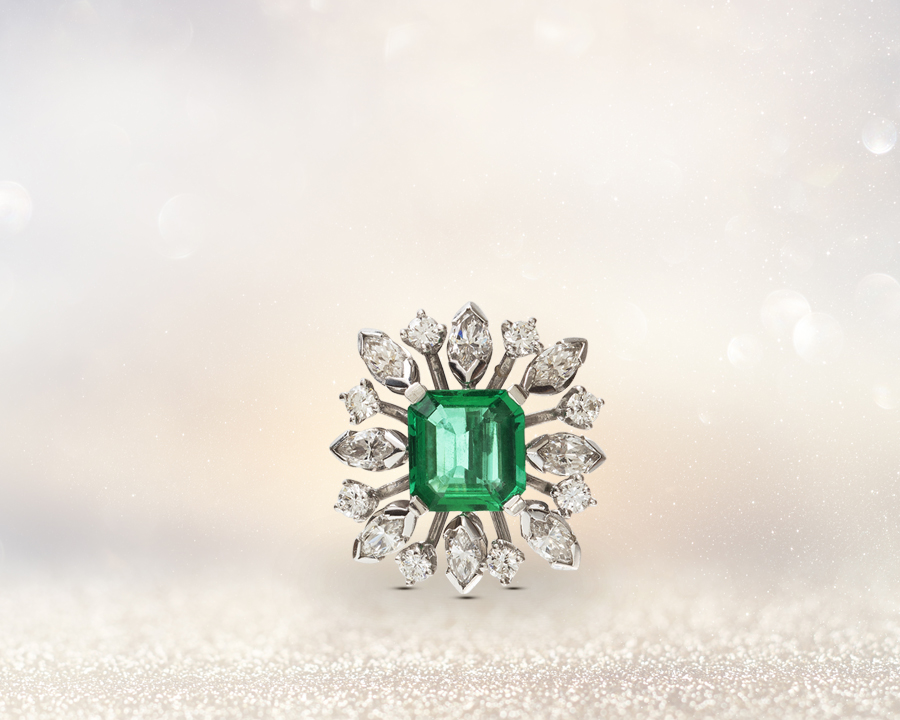 Before: This treasured emerald and diamond cluster earring lost its partner and lacked a modern touch.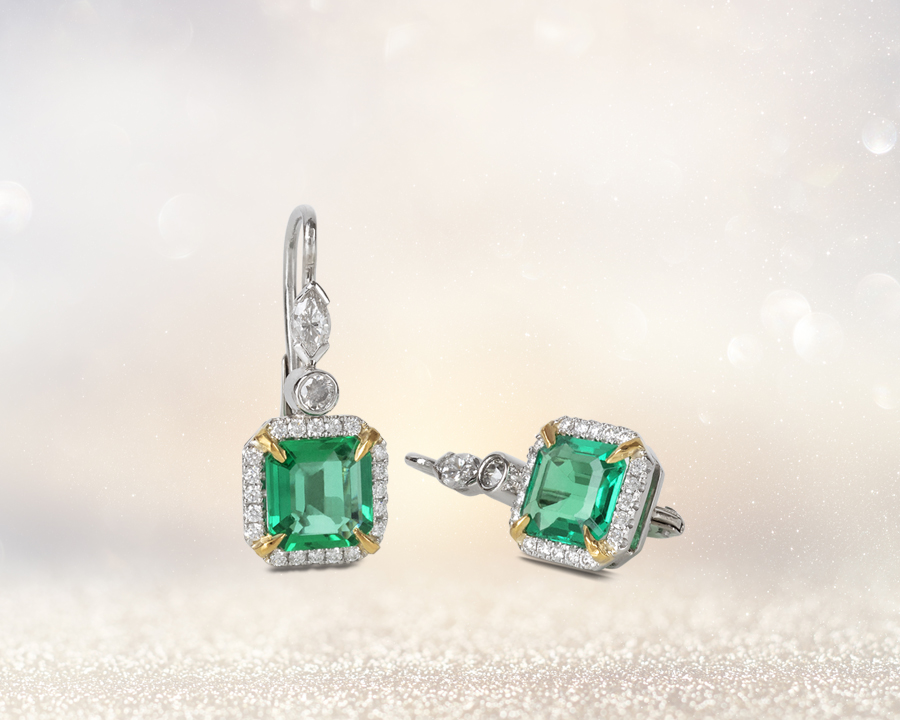 After: The addition of a matching emerald and yellow gold to a contemporary setting, modernizes these drop earrings.
WHY SHOULD I REDESIGN INHERITED HEIRLOOM?
Updated Style: When it comes to designing a new creation from old jewellery, the possibilities are endless. You can transform a diamond brooch into a timeless ring, or a pair of ornate ruby earrings into a simple pendant necklace.

Completely Custom: You can work with us to design your dream creation, while still honouring your family's past by reusing old gemstones and metals.

Sentimental Value: If you were given an heirloom piece that doesn't fit your style, repurposing maintains the respect and sentimentality of the gift.

Sustainability: When you redesign your heirloom instead of buying something new, you are conserving the earth's resources.
Before: This cluster diamond brooch was an heirloom fit for a queen, but its antique form needed an update.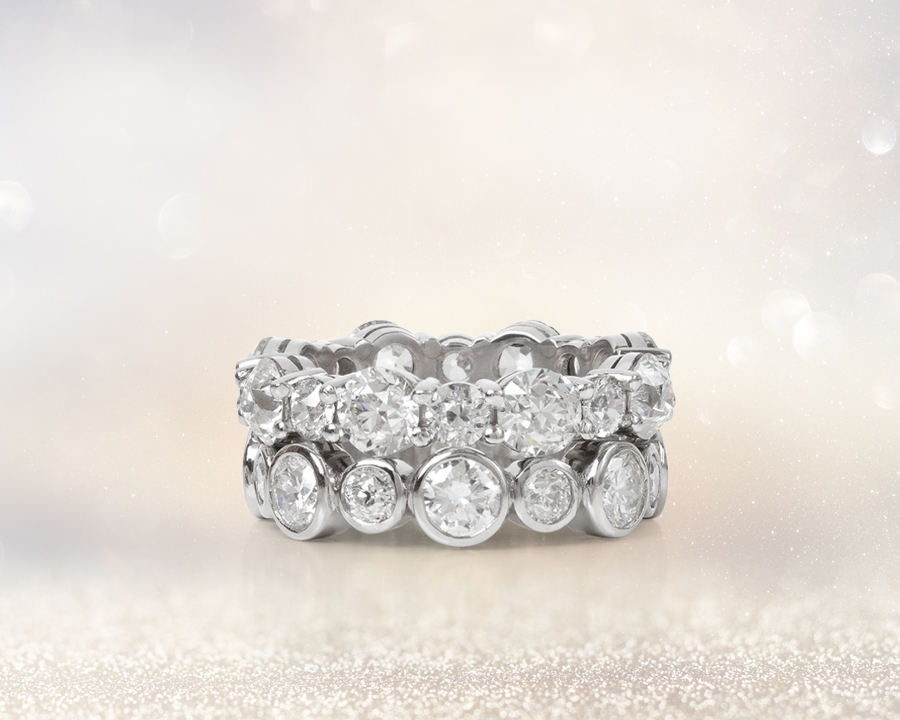 After: Reborn as two full-circle eternity bands, with alternating large and small diamonds in a platinum bezel, these rings became instantly wearable.
HOW CAN I UPDATE MY OUTDATED JEWELLERY?
Turn a larger piece into several smaller ones: Take apart one outdated piece and use its components to create a few new ones.

Turn several small pieces into one large one: Reset multiple stones from different pieces into one new beautiful design.

Upgrade your metal: Upgrading your metal can make a world of difference.
Before: This art deco-period watch was a one-of-a-kind, sparkling creation.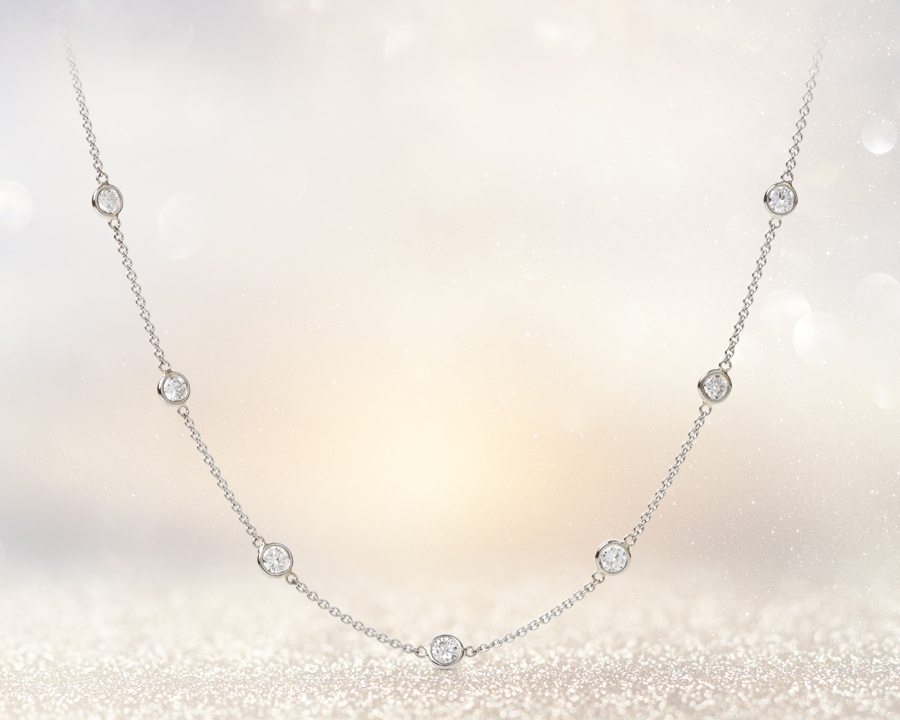 After: A dazzling diamond sprinkle chain with platinum settings.
Humbertown's expert team of jewellers is here to help you transform your treasured family heirloom into a modern masterpiece, while treating your piece with the utmost care. When you are ready to discuss design possibilities please contact us and we will go through the redesign process with you.